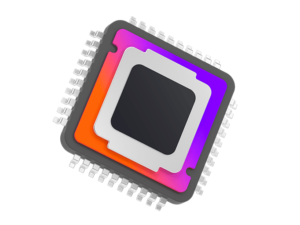 Choose your technology.

It's time for disruption.
Emerging technologies will unleash human creativity - they already are.
Artificial Intelligence can find smarter solutions.
AI and Machine Learning are combined with Natural Language Processing to serve customers, find solutions – and slash operational costs.
Software and process automation can automate tasks.
Software algorithms can perform repetitive tasks faster and more accurately – which frees humans to achieve more and build relationships.
Cloud Computing offers scalable services.
Anyone can scale the computing power they need to serve their customers and solve problems faster, better, cheaper, and more reliably.
Virtual & Augmented Reality open new digital worlds.
VR and AR are already making heavy industry and medicine safer – and we're on the edge of an explosion in consumer experiences.
Internet of Things devices can track anything.
IoT and Industrial IoT devices connect homes, shops, and supply chains to improve efficiency, cut costs, and avoid dangerous accidents.
Blockchain technology can secure transactions.
Cryptocurrencies are just the start. Distributed ledgers could transform supply chains, business operations, and even political processes.
It's time to get started.