SaaS copywriter | Technology copywriter
Are you ready for more sales and hotter leads?
Book a FREE strategy call packed with tips to win more customers - from the only SaaS copywriter with a proven
enterprise sales track record.
🚀 Boost your conversions. Talk to the only SaaS copywriter with a proven ability to close software and advertising deals across five continents.
📈 Win more customers. Upgrade your landing pages with sales copy that's based on deep user research and proven conversion tactics.
✏️ Build a better experience. Launch faster with UX-friendly copy delivered as a Figma or Adobe XD mockup – ready for your design team.
Alex nearly doubled our software demos and increased both our trials and revenue.

Working with him was not just profitable, but an outstanding experience.
Alex frees us to design and iterate faster.

He's much more than a copywriter - and acts as a collaborative partner to help deliver the best solution for our clients.
I hesitate to recommend Alex...

Because he's so good that I want him available for my future projects.

He worked hard to understand our product, interview our customers - and create wireframed, world-class sales copy for our website.
Content that's truly built to sell.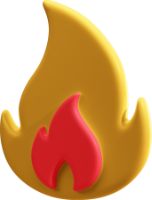 Anyone can write copy.
But strategy's a rare skill.
Words are worthless. Your B2B SaaS brand needs a conversion strategy.
Most SaaS copywriters write blind. Unless your writer offers sales skills, customer research and conversion strategies you'll simply burn cash on empty words.
Features and benefits are overrated. Without a clear mission you'll forever chase competing product roadmaps and drown in marketing clichés.
Copy should lead design. Fancy agencies usually screw this up. SaaS copywriters build user journeys. And our finished work should be delivered as wireframes.
Don't burn cash on empty words.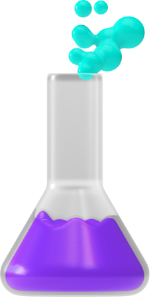 Get a proven formula to win more SaaS customers
Your software business needs a new breed of B2B SaaS copywriter.
Boost your revenue. Hire a SaaS copywriter who uses proven strategies to build rapport, overcome objections – and win more customers.
Lead your sector. Trust my deep customer research and a fresh messaging strategy to position your product as the only logical choice.
Build better experiences. Get wireframed sales copy that's delivered as a Figma or Adobe XD mockup and ready for your design team.
Strategy. Research. Revenue.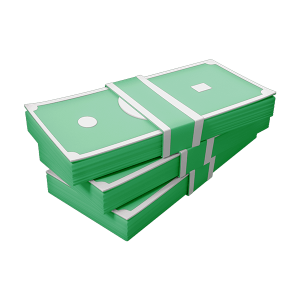 Numbers talk.
Just ask my clients.
Great sales copy can sell your SaaS on autopilot. So hire a proven performer.
Alex boosted our sales by at least 20% - on pages that we'd AB tested and optimised for more than two years. Just introduce him to your team and let him do the rest.
Alex's ability to sell software solutions using human language helped the launch of our PropTech platform tremendously. I totally recommend him for SaaS sales copy.
Alex understood exactly what we needed and his copy has transformed our ability to communicate our product benefits and drive online sales.
Alex did his homework to understand our objectives, helped tailor our narrative to investors, and worked fast to meet our deadline.
Alex excels at transforming intricate deeptech into everyday language.

Thanks to him, our website isn't a maze of confusing features; it's a journey that ensures potential customers grasp the benefits of our technology - which prompts them to reach out and learn more.
Alex has a wealth of experience in SaaS - and an excellent ability to empathize and understand solutions.

His real talent is on display when he gets you to understand the consumer's mindset and speak to them in a way that truly resonates and drives action.
Are you ready for a proven strategy?
Make your SaaS hit harder
Explore my SaaS copy services with a free 15-minute call.
Or get a teardown – and find out why your website sucks.
Hire a sales-obsessed creative dream team
Bring your own designer. Or hire one of my high-performance partners.
Boost your conversions with my sales copy. Hire me to upgrade your SaaS landing pages and website with a powerful conversion strategy.
Launch a stunning website. Add my design partners to your package and we'll deliver a conversion-focused website or landing page.
Outsource your paid traffic campaign. Hand my creatives over to a proven B2B paid traffic consultant for a complete advertising solution.
Get a complete conversion solution.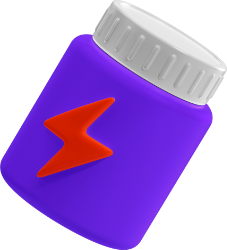 One free call.
One proven process.
Let's explore your challenges and my services with a free 15-minute call.
1. Book a free call
Let's talk and explore your product, market, audience and goals to see if there's a fit.
2. Book your project
You can reserve your project with an upfront payment. Kickoff's typically in 4-8 weeks.
3. Get a strategy
I'll interview and survey your customers as I explore your product, market and competition.
4. Get a layout
You'll get a project layout for approval – with a clear buyer journey and conversion strategy.
5. Get your content
I'll write, edit, and deliver your finished copy as both a Google Doc and wireframes.
6. Let's optimise
Your designer can start work and I'll be available to offer advice – plus up to two revision rounds.
Are you ready for more sales?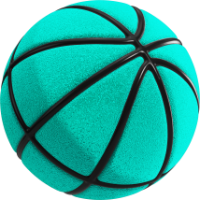 Book a FREE strategy call.
I'll share tips to improve your website. You can hire me or tackle them yourself - no pressure!
Great copy can't fix bad products. If you've already launched and struggled to generate any sales then your problem is unlikely to be fixed with marketing.
My projects are a minimum of $5,000. Payment's upfront – and my projects typically book out 4-8 weeks in advance.
I need access to your customers and data. You'll get better results if I can see your analytics and heat maps – and run customer interviews.