Hire a SaaS copywriter who can (really) sell your service
🚀

Get

more sales

and

hotter leads

. Upgrade your SaaS website and landing pages to win more customers - with copy crafted by a proven international sales expert.
Let's disrupt your industry
So, you need more customers?
Hire a writer who can really sell software and technology products.
I closed hundreds of deals for SaaS platforms and advertising agencies across five continents before I switched to B2B marketing and sales copywriting.
Now I blend sales copy with conversion tactics that I've used to pitch, negotiate and close countless companies and government departments.
That's why more than 90 SaaS brands trust me to write their sales copy – including Adobe and Salesforce.
So, if you need a proven formula to win SaaS customers – let's talk.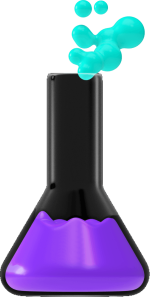 Are you ready for a proven formula to win customers?
Your SaaS business needs a new breed of sales copywriter to stand out online.
Boost your revenue with a website layout that's designed to score sales and win more  customers.
Lead your sector and position your product as the only credible choice for your target audience.
Build better experiences with copy that's crafted to suit modern UX and design standards.
'Alex's real talent is on display when he gets you to understand the consumer's mindset and speak to them in a way that truly resonates and drives action.'
'Alex did his homework to understand our objectives, helped tailor our narrative to investors, and worked fast to meet our deadline.'
'Alex understood exactly what we needed and his copy has transformed our ability to communicate our product benefits and drive online sales.'
Hire a digital sales strategist
Numbers talk.
Just ask my clients.
Great sales copy can sell your SaaS on autopilot. So hire a proven performer.
'Alex nearly doubled our product demos and increased both our trials and revenue. Working with him was not just profitable, but an outstanding experience.'
'Alex boosted our sales by at least 20% - on pages that we'd AB tested and optimised for more than two years. Just introduce him to your team and let him do the rest.'
'Alex's ability to sell technology solutions using human language helped the launch of our PropTech platform tremendously. I totally recommend him for SaaS sales copy.'
Are you ready for more sales and hotter leads?
Just drop me a message and share your business goals.
Or carry on to explore my services and your next steps.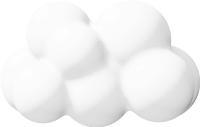 Hire a sales-obsessed creative dream team
Choose a complete solution - thanks to my high-performance partners.
Get powerful copy based on fresh customer and market research – and I'll work with your design team.
Launch a website built by my world-class design partners and optimised to drive SaaS sales.
Run a paid traffic campaign – designed by me and managed by a proven B2B paid traffic consultant.
Make your SaaS hit harder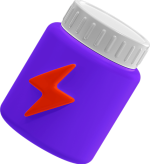 Supercharge your SaaS with my proven process
One free call could change the trajectory of your technology business forever.
1. Book your call
We discuss your product, market, audience, business goals (and challenges) to find out if there's a fit.
2. Book your project
I deliver a quote – and you reserve your project with a 50% deposit (kickoff's typically 4-8 weeks later).
3. Get a strategy
I build your strategy based on customer surveys, competition analysis and market research.
4. Get a layout
I plan and deliver a project layout for your approval – and liaise with the design team that we've chosen.
5. Get your content
I write, edit, and deliver your copy. You settle the 50% delivery payment and get two revision rounds.
6. Let's optimise
I liaise with design and analytics to optimise your copy for maximum performance.
Are you ready to grow faster?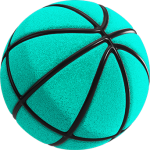 Share your SaaS challenge - I'll reply and we can book a call if there's a match.
Great copy can't fix bad products
If you've already launched and struggled to generate any sales then your problem is unlikely to be fixed with marketing services.
My projects are a minimum of $5,000
I have a $5k minimum project fee and typically book out 6-8 weeks in advance – with a 50% reservation deposit.
I need full access to your team and data
You'll get better results if I can see your analytics and website heat maps. Ideally, I'll talk to your customers – or run a survey.
Try alex at gorillaflow dot com if my form misbehaves.