Hey, I'm Alex.
Do you need a copywriter with REAL B2B SaaS sales expertise?​
SaaS sales copy is a tricky beast.
You need website content that drives sales and leads.
Sure, capturing clever features with simple language is a start.
But we need to build an emotional response to your B2B SaaS product.
And we need an end-to-end conversion strategy.
So, hire a sales copywriter who has pitched and closed deals for major SaaS brands.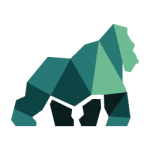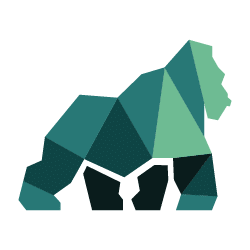 Hire a copywriter who (really) can sell your technology product.
Your SaaS sales copy deserves a special set of skills.
We need to blend sales psychology, content strategy, and copy chops to pitch your product to the right audience and capture their imagination.
Sadly, most writers have a one-line job description.
I blend both journalism and international sales experience at FTSE100 technology companies to craft content that drives sales for major SaaS brands.
Buy conversion-focused content for your cutting-edge company.
Splice sales strategy into your content creation process.
Your SaaS product's nearly ready for launch.
But your need content that sells your products, ideas, and vision. You need copy that's developed with an intelligent strategy.
Buy content that's built with the 4-stage GorillaFlow method. 
Ask my clients just how much they enjoy working with me.
'As a product designer, it's important that our website content reflects the innovation that goes into our design. Alex understood exactly what we needed and his copy has transformed our ability to communicate our product benefits and drive online sales..'
'Alex's ability to sell tech using human language has helped our launch tremendously. He worked on our initial investment pitch and wrote our punchy new website homepage. I totally recommend him for tech sales copy - especially if artificial intelligence and machine learning are part of your product.'
'Alex creates fantastic advertorial content that our clients love. It's great being able to hire someone who not only writes great copy - but has expertise that spans international business, the EdTech scene, and building content for sales funnels.'