Hire a sales copywriter with proven tech-sector expertise.
😴 Is your cutting-edge technology lost under dull, clunky copy?
✨ Are your dry features begging to be transformed into exciting benefits?
🍦 Do 'vanilla' freelance copywriters struggle to 'get' your tech?
💰 Would you love to find a tech copywriter with proven sales expertise?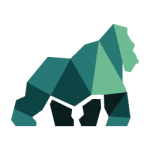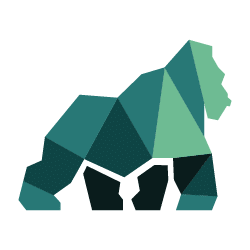 Let's blend my punchy copy and 
sales expertise to
 build a powerful buying journey for your technology brand.
Copy can be a real headache for technology companies.
You want your product to 'get discovered' and to enjoy more happy customers.
Right?
Well, just ask anyone with five minutes of experience in digital marketing for advice.
They will gleefully explain:
'You need to publish content that can capture relevant traffic and warm it into hot leads and excited customers for your business.'
Simple?
No. Tech customers are smart and they hate obvious advertising content.
Credibility is king.
Crafting sales copy for tech companies is tricky.
You need a copywriter who understands the tech sector and can shift gears throughout each stage of a content funnel – from awareness to conversion – while keeping your readers hooked.
So, you should hire someone who understands your product and market:
I write about technology platforms every day.
I'll be sharpening your content into punchy sales copy while 'vanilla' copywriters are still trying to figure out the difference between AI and ML.
Sure, traditional sales tactics work perfectly well with technology consumers.
However, there's a high bar for credibility.
That's why:
I target your audience's pain-points using simple, emotional language.

I demonstrate your expertise at solving them, to win their respect.
But your content strategy demands more than sharp copy.
Content? No, you need a buying journey.
Sales performers share a common skill.
We know how to build rapport, take someone by the hand, and lead them on a journey towards becoming your customer.
Advertising, social media, and search engines are all powerful tools for generating traffic – but each visitor must be nurtured and encouraged until they're ready to invest.
Any copywriter will know that your product features have to be transformed into exciting and emotional benefits that grab your audience's attention.
But a skilled sales copywriter can craft stories which explore the wonderful things that happen when someone puts their trust in your business
Building this trust is essential.
Your future customers need to believe in your technology business as a brand and solution provider before they will feel happy to invest money or time in your products.
So, you should hire a copywriter who understands your audience:
I spent six years in international sales for SaaS platforms and advertising agencies, before I started crafting sales copy.

I pitched, negotiated and closed deals on five continents – with multinational companies, government agencies, and top universities.

Industry leaders trained me in sales psychology and a range of pitching and closing tactics that influence my writing today.
I've produced landing pages, website content, and blog articles for a string of agencies and household-name SaaS platforms since then (case studies coming soon!).
Book a free call with me today to explore how I can help your technology business to capture traffic and warm it into excited new customers, while you relax.
Sales copy and all the trimmings